A recognition of our efforts confirms that it is worth tho work really hard. These prizes are our certificate of pride.
SHOPPING CENTRE AWARDS
We are proud that our work: Galeria Kasztanowa in Piła received the prestigious Shopping Center Awards 2009 in the category of smaller shopping centers.  Designing, contracting, accessibility for customers, location, it all decided that the jury awarded the prize. It is an encouragement for us to continue our hard work.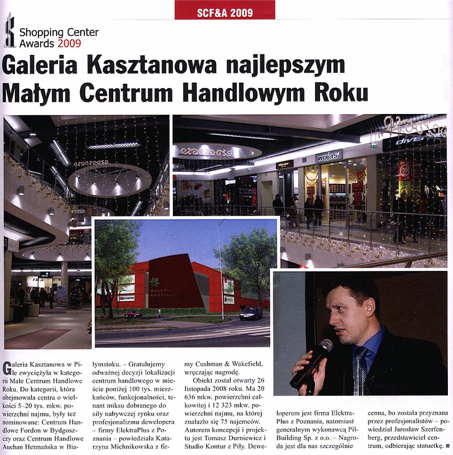 The "Construction of the Year 2016" award for the Mercure Kraków Stare Miasto Hotel
In the competition of the Polish Association of Construction Engineers and Technicians for the "Construction of the Year 2016", the hotel received the first degree award.
Objects in the "Construction of the Year" competition are assessed in terms of innovation of technological and technical solutions as well as the quality of construction and finishing materials used, also timely implementation of the schedule and compliance with the originally assumed budget are important factors.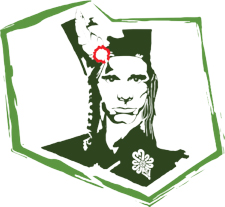 The Mercure Kraków Stare Miasto Hotel has been awarded the Ecological Prize 2018
By the decision of the National Ecological Council and the Chief Inspectorate for Environmental Protection, the Mercure Kraków Stare Miasto hotel received the prestigious title of "ECOJANOSIK 2018" in the category "Tourist, hotel, public utility" for low-emission, social sensitivity and economic efficiency.
Call us: +
48 61 850 1312
email: biuro@elektrainvest.pl
ul. wronecka 21/3, 61-768 Poznań, poland